Setting up a reliable and ambitious Joint Venture
SEBSA was first introduced to OBM Digital Factory in August 2021 via a conference call during the pandemic, as remote communication had become the norm. Understanding another culture from a distance can be challenging and requires empathy and adaptability. Both our Dutch and Sri Lankan conversation partners faced questions like language barriers, cultural differences, reliability, political interference, and technical capabilities.
Getting to know another culture from a distance requires a lot of flexibility and empathy. Seen from the Dutch side, but certainly also from the side of my Sri Lankan conversation partner. Do they speak English well? What are their expectations? How do they view a western country such as the Netherlands? What challenges will we face? Is the relationship reliable? What about political interference? How is the internet connection?  Questions that will haunt you until the moment of the appointment.
Fluency in English and broad vocabulary set the tone for a successful collaboration from the start. Sri Lanka's background as a Commonwealth country and education in Sinhalese and English proved to be a positive advantage. A professional and friendly demeanor gave us a clear understanding of him and the organization. During a 3-hour conversation, we gained insight into the company's structure, customer portfolio, owners, and ambitions. 
Muthuraja joins the conversation
A follow-up appointment was scheduled, with Muthuraja, who will play an important role as the commercially responsible, also invited to attend. The purpose of this meeting is to deepen business relationships, get to know Muthuraja, and explore the possibility of collaboration. We aim to understand SEBSA's working method, coordinate joint ambitions, and gain insights into those involved. During the conversation, we also discussed common development challenges faced by many organizations in Europe, such as staff shortages, high costs, and loyalty issues. These challenges can impact the delivery of high-quality applications, which is a challenge faced by our organization and many others in Europe.
Many of Europe's challenges can be effectively addressed from Sri Lanka. Both the Dutch and Sri Lankan governments are investing time and resources to boost the growth of the IT industry. The competitive wages in other Asian countries present a unique opportunity to make an impact.
Collaboration between SEBSA and OBM Digital Factory
The discussions highlight the potential for realizing our collaborative ambitions. SEBSA provides international clients with support for the implementation and migration of IFS ERP software. OBM Digital Factory brings expertise and a strong network to promote these services. Our collaboration offers the chance to assist our network in implementing desired support for website, software, and mobile application development.
The collaboration also ensures the realization of our social ambitions. We believe it is necessary to contribute to local employment, to support the prosperity of Sri Lanka and to pay attention to the preservation of the natural environment. Thanks to the collaboration, we have everything we need to bridge the gap between the Sri Lankan and European markets.
We have listed the expected trends in software development for 2024.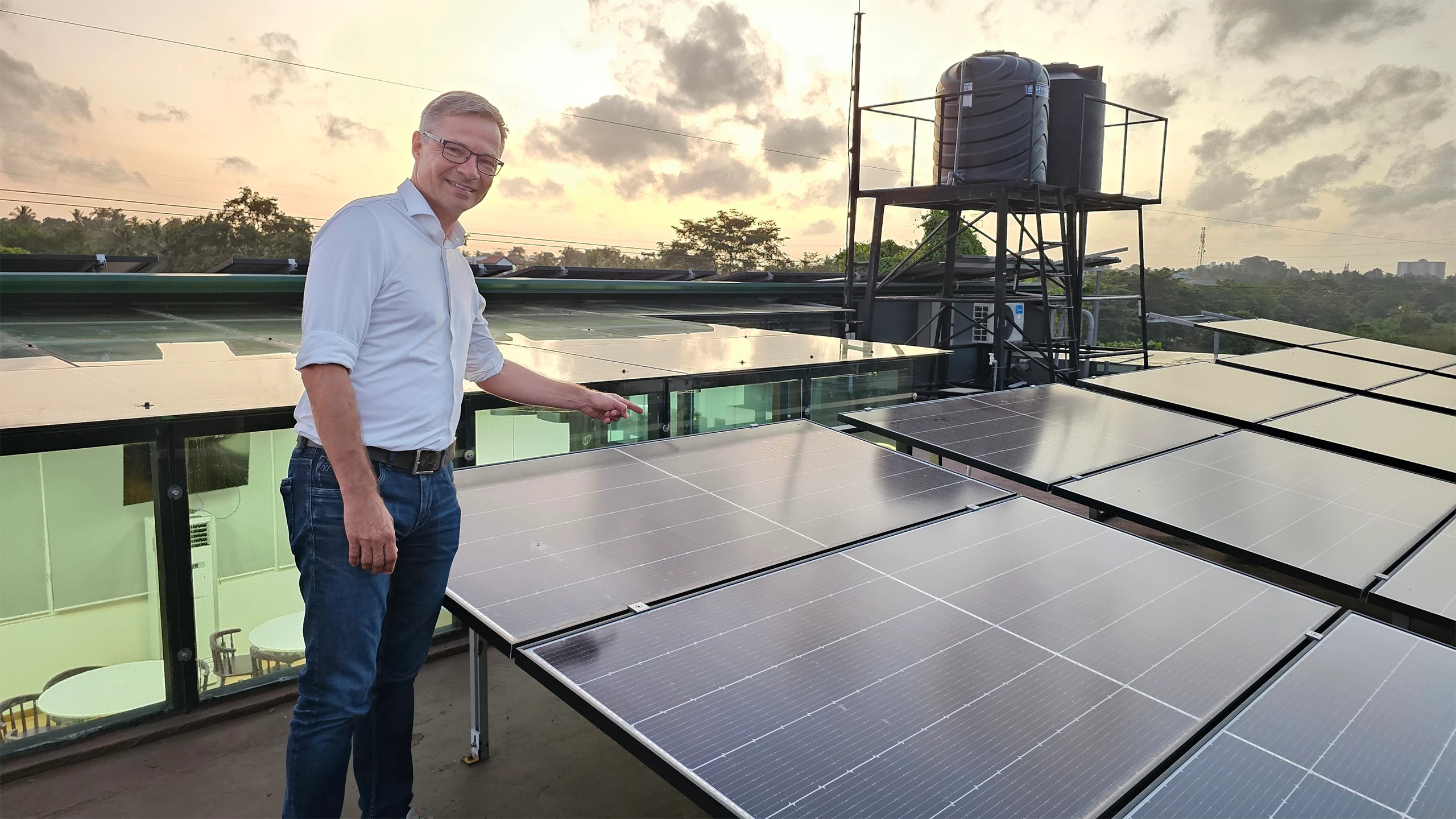 Malabe, Sri Lanka's Fastest-Growing IT Hub Malabe, nestled in the heart of Colombo, Sri Lanka, is quickly emerging as the country's premier IT hub. As