The demand for developers for European companies has never been greater. Due to a shortage on the labor market, the transformation to the cloud and the desire to digitize. In order to support this demand, OBM has decided to expand its development services abroad.
The added value of Leel, our Sri Lankan taxi driver
Meet taxi driver Leel. A taxi driver who introduced me to a special feature of the country during my holiday in 2019. Service orientation. A USP of Leel, which you will find with many residents of Sri Lanka.
Leel helped us at various times during the trip through Sri Lanka to get from A to B. Regardless of whether he had to drive for hours to do this service. The hospitality, service orientation of Leel and also of his compatriots left a huge impression. Despite the fact that the trip took place in 2019, there has been contact every now and then. This also happened when we started looking for alternatives to remotely develop mobile applications, software and websites.
Leel introduced me to Muthuraja and Gayan. Muthuraja is the CEO of SEBSA and the translation of the core values that we also apply as OBM. Respect, trust and responsibility. Gayan is the CFO of SEBSA. An entrepreneur with a financial and process background and ultimately responsible for the launch of OBM Digital Factory in Colombo, Sri Lanka.
There are several reasons for the launch of OBM Digital Factory. In recent years, we have found at OBM that the development of websites, mobile applications and platforms for our customers is not very easy. Not so much because of the realization of the projects, but mainly because of the enormous struggle for good personnel. This makes it difficult to realize further development of software or platforms and to maintain the quality that we and our customers demand.
The expansion of a development team is also a very expensive affair. Headhunters hunt for highly skilled and experienced developers for us, but of course also want a reward for this. For our organization this is between 17.5% and 30% of the annual salary of the employees. A hefty expense, in which the employees are approached again after a while by headhunters for new challenges. An annoying side effect if you want to work on a solid software application.
The launch of OBM Digital Factory was realized in collaboration with SEBSA. SEBSA is a technical consultancy organization with experience in the implementation and migration of ERP (IFS) solutions in various western countries. With the establishment, we bridge cultural differences and ensure the right working method. We work in the same time zone, communicate in the English language and with an experienced team of university-trained developers we can offer our customers support at very competitive rates.
Ambitions OBM Digital Factory
OBM Digital Factory is now an organization with more than 10 employees. We have the ambition to provide the most innovative workplace in Sri Lanka within three years, with growth potential for our customers and employees of OBM Digital Factory. We are happy to help your organization from the Netherlands or Sri Lanka with the development of your application, website or software. Let's develop!
Feel free to contact us to coordinate how we can fulfill your challenges.
Robert Drolinga
CEO of OBM Digital Factory
We have listed the expected trends in software development for 2024.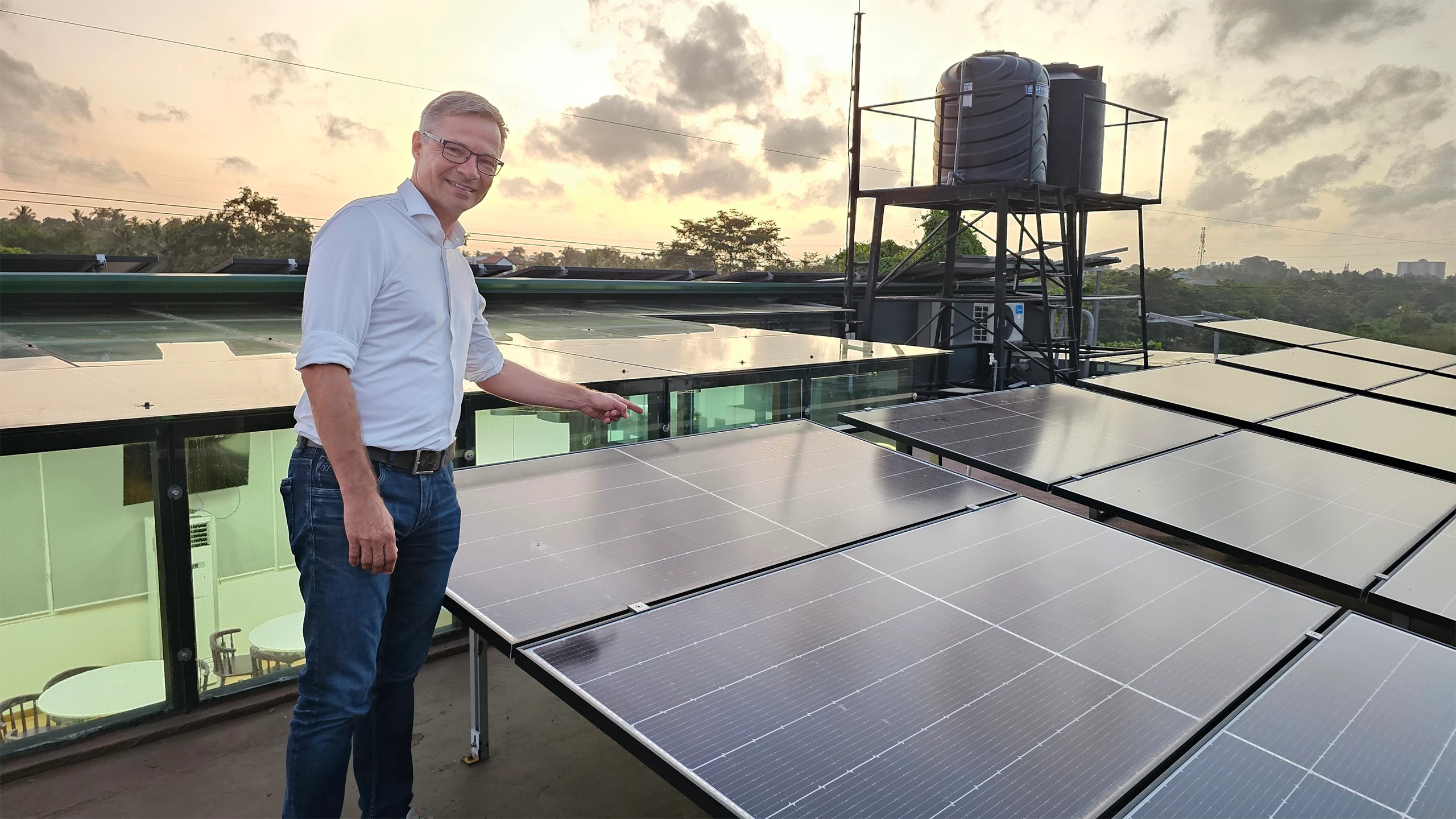 Malabe, Sri Lanka's Fastest-Growing IT Hub Malabe, nestled in the heart of Colombo, Sri Lanka, is quickly emerging as the country's premier IT hub. As